Here at Lakeland Delivery, we treat every shipment with priority. But some deliveries are more critical than others, and those are the types of shipments you can trust us to handle with excellence.
As the COVID-19 vaccines continue to roll out in greater numbers, there is a need for specialized freezers like this one we delivered today. Freezers like these are used for storing doses at extremely cold temperatures, some as cold as -80° F.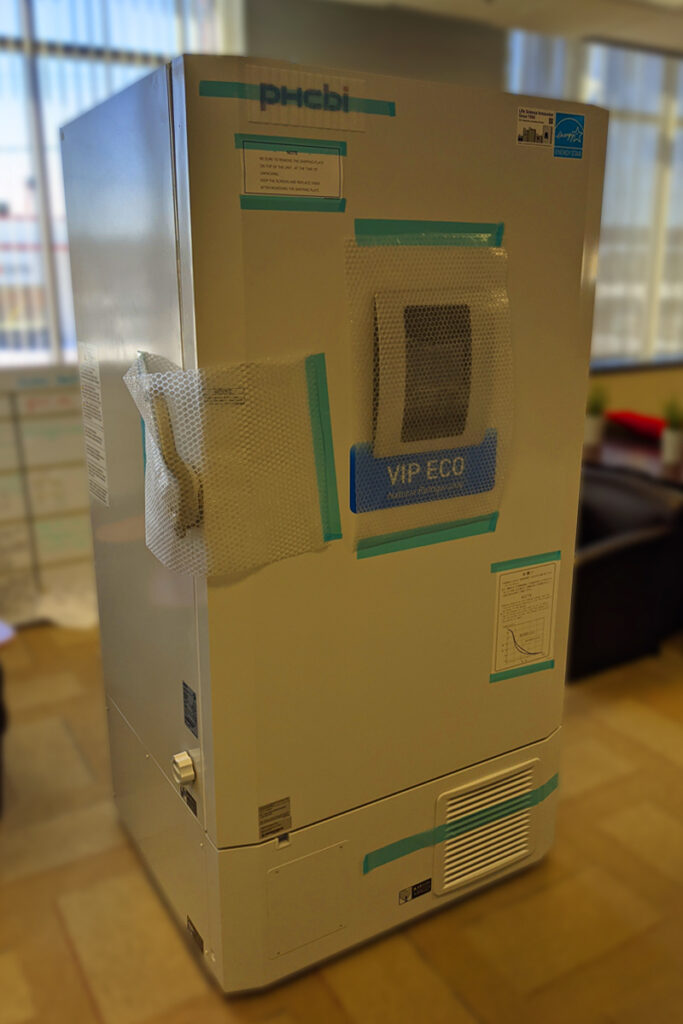 For white glove deliveries like this, our specially trained drivers will carefully unpack the high-value shipment, move it to the desired location, and remove the debris and packing material from the facility.
We know how critical these shipments are, for everyone, and we are dedicated to providing the highest level of service for your most important deliveries.